Need to Book Hotel? CALL 08452040404 - 022-65165500 Chennai:+91-8939369183
Tour Packages
Temple tour Shirdi - Jyotirlinga temples maharashtra can be visited in three night four days from aurangabad. The sequence of pilgrimage tour Shirdi- Jyotirlinga temples in maharashtra , day one arrive in aurangabad directly proceed to Bhimashankar jyotirlinga temple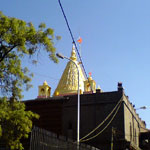 Temple tour Shirdi- Jyotirlinga temple maharashtra-Shingnapur can be completed in three night four days from pune. The sequence of the pilgrimage tour Shirdi -Jyotirlinga temple maharashtra-shingnapur, day one arrive in pune and proceed directly to bhimashankar temple in bhimashankar (160 kms -4 hrs), day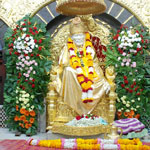 Temple tour Shirdi - Jyotirlinga temples in Maharashtra can be visited in three night four day package from mumbai .The sequence of Pilgrimage tour Shirdi - Jyotirlinga temples maharashtra , day one start early from mumbai and visit triambakeshwar jyotirlinga temple (210 kms - 4 hrs )and proceed to shirdi , day two visit holy temple of shirdi saibaba and then visit shanishingnapur temple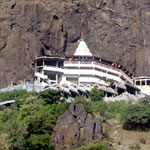 Temple tour Shakti peeth with Nanded Gurudwara maharashtra can be visited in five night six days from mumbai . The sequence of travel for pilgrimage tour Shakti peeth maharashtra, day one visit Vani near nashik for darshan of Saptashrungi ,Overnight at Nasik hotel.Day two proceed to nanded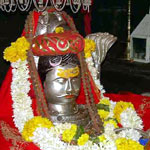 Temple tour Jyotirlinga maharashtra with Shirdi temple from mumbai can be visited in three night , four days. The sequence of the travel for pilgrimage tour jyotirlinga temples & shirdi .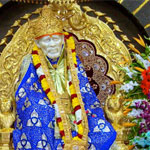 Maharashtra TempleTour Jyotirlinga Ashtavinayak 3 Shaktipeeth Temple Shirdi Shingnapur Pandharpur
Content
Enquiry
All Fields are Mandatory
Name
Email
Contact no
Enquiry Type
Message
Your enquiry has been submitted. We will get back to you shortly.